When was the last time you had a really comfortable sneakers that you dont want to take them off even after work?
You know the kind of comfort where you felt like you are stepping barefoot on a pillow. If you do not have suitable shoes and encounter ailments and physical pressures on a daily basis, take a glance at our Slip On Walking Sneaker.
Step Up Your Style Game With Our Comfortable Slip On Sneaker.

Health Disclaimers:
This product is not intended to diagnose, treat, cure, or prevent any disease.Results may vary / results may not be typical / reviews or testimonials may be fictionalized. ("Results may vary / may not be typical" shou to any before/after photos on the landing page.)This information does not constitute medical advice and it should not be relied upon as such. Consult with your doctor before modifying medical regime.
In the United States alone. just over 29 million people have been diagnosed with some form of diabetes. That's about 9.3 percent of the population as a whole. Another 8.1 million people likely have diabetes and are undiagnosed.
Walk-related foot injuries tend to occur when a walker wears a shoe that is either the wrong type of shoe or a poor fit for their feet.
Women who have diabetic neuropathy in their feet have to take precautions to guard against wounds on their feet. An ulcer can develop under the foot in just a few hours. Orthopedic diabetic footwear can prevent complications. which can include ulcers. calluses and strain. Left untreated. these complications can ultimately lead to amputation.
Fortunately. most diabetic foot problems can be prevented by purchasing a pair of properly fitting diabetic walking shoes and paying proper attention to diabetic foot care.
KEY BENEFITS
Provide Perfect ARCH SUPPORT

Distribute Pressure Evenly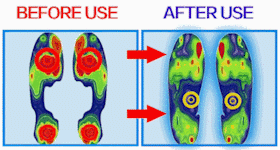 Super Comfortable For All Day Walking
Super lightweight

and

flexible

just like socks, smooth fabric provide great freedom and comfortable feeling. Let you enjoy every minute walking during the day.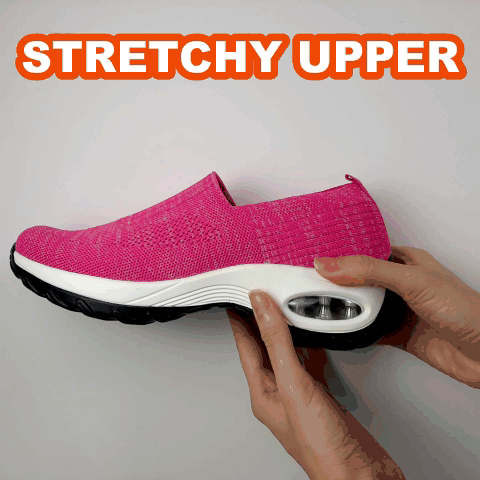 Comfortable for wide feet.

The round toe box offers a non-binding fit, and eases pressure on sensitive feet.Stretchy breathable mesh upper expand with your foot when you walk, perfect for all seasons and outdoor activities.
Super soft and reathable lining. Keep your feet dry and give them comfortable experience without sweating and sweltering!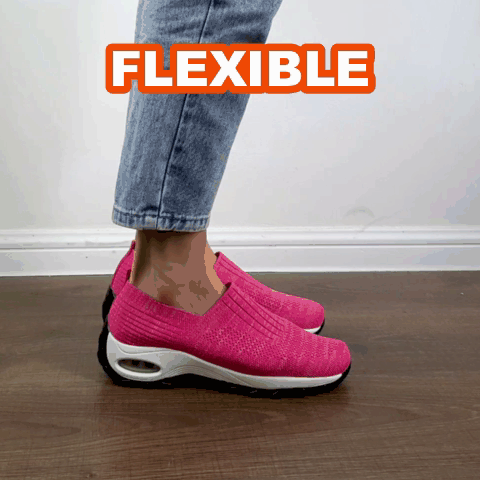 Slip Resistance: Perfect for any weather!
The stylish look makes this shoe great for women of all ages. What's more, the non-slip outsole gives you a stronger grip to walk more stably. This is really great for old people. The high heel design allows you to walk on muddy or rainy roads without getting your shoes wet.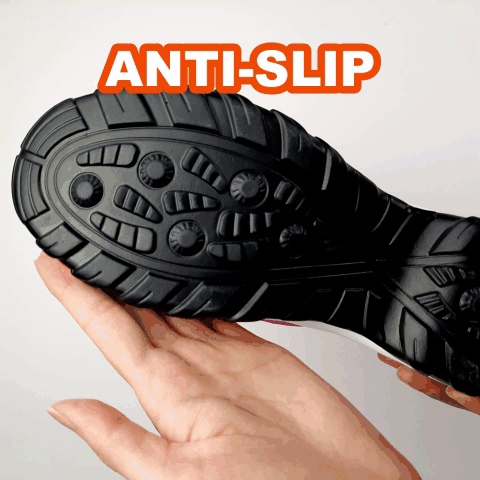 New Generation Air Cushion
Special air-cushioned insoles with arch support cushioning property. and fit more closely to the feet to make the feet more comfortable and sporty.
It allows protecting muscles. joints. and tendons.
It allows protecting muscles. joints. and tendons. The air capsule will immediately return to its original shape to protect your body against the next impact force. As a result. protect your body from fatigue and stress.
Wide Variety of Occassions
These shoes are suitable for any daily used, such as long-time standing work, walking, casual, floor shoes, plantar fasciitis, nursing, fishing, gardening, dress, shopping, travel, driving, jazz, tap dance, street jazz, folk dance, Zumba...
SIZE CHART: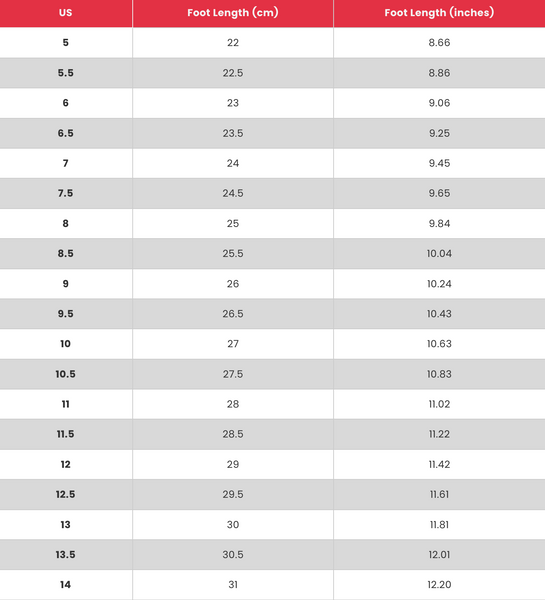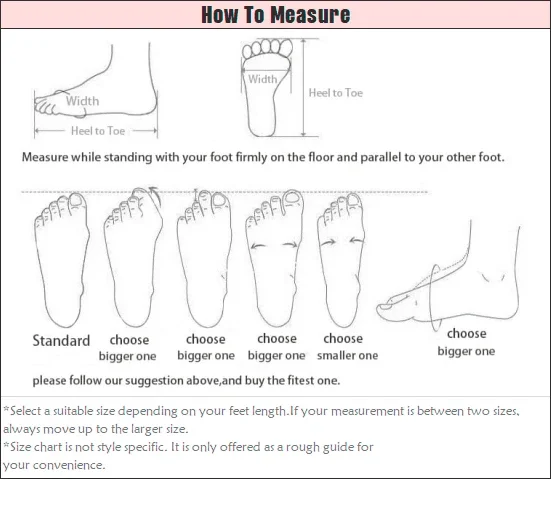 Note:
1. Please select a suitable size base on your foot length;
2. Once you know your foot length, consult the Size Chart to determine which size you should purchase. Some tags' UK/US size number may be different from our size chart's UK/US size number, please take our size chart as the standard reference.