PROVEN TO INCREASE COMFORT & ALLEVIATE PAIN
Want to start feeling young again? Walk with the ultimate comfort and feel no pain. The best part about these sneakers is that men with either narrow or wide feet can enjoy precision fitting!
#1 Orthotic Recommended Shoes
We leverage our foot health, manufacturing, and sourcing expertise to bring the latest technology and innovation. Our goal is to sustainably supply and manufacture products that put our customers' health first.
Our comfortable orthotic shoe is suitable for relieving of plantar fasciitis, bunions, flat feet, foot pain, Achilles tendonitis, heel pain, knee pain, back pain, and various other pain conditions.
This shoe is also recommended by podiatrists, physical therapists, and other medical professionals around the world.
Trusted Footwear by 23,000+ People Worldwide
People of all ages benefit from our orthopedic footwear. Our customers write us daily messages about their great experiences with the ergonomic shoes. Join the Community!
Our products aim to improve the quality and fullness of life byrestoring the foundation of your feet with quality footcare products developed from a thorough understanding of foot anatomy & shoe construction.
Does Walking Feel Uncomfortable and Painful?
The Shoesneat Ergonomic Shoe is what you need:
Walk with zero pain
★ Instant foot pain relief
★ Wide toe-box
★ Doctor recommended footwear
★ High arch support
★ Ultra-breathable material
Take Care Of Your Body
★ Better foot stability
★ Protection of the sole of the foot
★ Injury prevention and pain relief
★ Support the natural shape of the foot
Medical Device - Top Quality Insole
The shoesneat shoe insoles offer perfect wearing comfort. They are 3 mm thin and can be easily inserted into any shoe.
The unique technology of the shoesneat shoe insole has been scientifically studied and researched for years. When applied, the blood moves over a special configuration of north and south pole surfaces that are incorporated into our shoesneat shoe insoles. The magnetic effect from the outside immediately creates measurable energy in the blood.
Extra Stable Arch Support
Doctors recommend shoes that support the foot´s natural arch. The specially designed stable arch support of our shoes allows pain-free walking, no matter how long.
Breathable Special Fabric
The special material of the shoes ensures that constant airflow is guaranteed. The special design also creates an airbag under the foot, which relieves the joints.
Lightweight Cushioning Foam
Thanks to its lightweight architecture, you can wear the shoes every single day. In collaboration with doctors, we have developed a lightweight but stable sole.
Women's Shoes Size Chart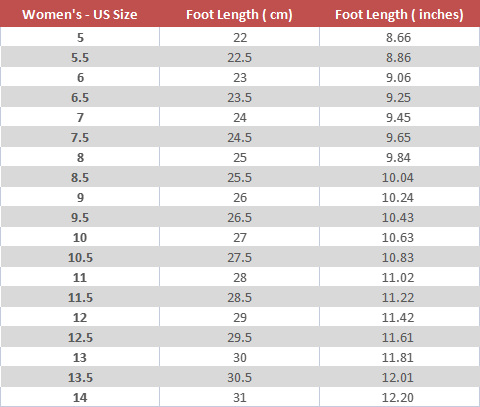 Men's Shoes Size Chart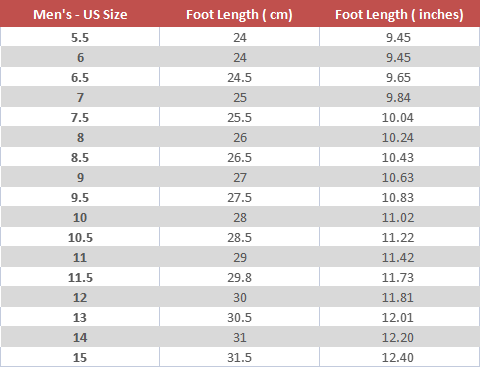 How to measure the shoe's size?
Measure the maximum length of your foot.
Questions about your size? We'd love to help! For assistance, please contactCustomer Service - support@shoesneat.com
General
Where do we ship from?
All Shoesneat products are shipped from China with an average delivery time of 10-20 days. If you don't see our delivery time when you place your order and are not willing to wait 10-20 days for delivery, please contact us. We will be more than happy to send you a full refund.
(Only for orders with items not shipped)
Can my order be delivered within a week?
We stock our items in China to cut cost and we transfer the profit back to our valued customers. Therefore, the orders cannot be delivered in the US within a week. If you are willing to wait, you get a nice pair of shoes at a very competitive price
How can I cancel my order?
You can contact us by email in the following format: cancel order + your email + Order No. (Order screenshot)
Email address of the store: support@shoesneat.com
Our customer service team will get back to you within 12-24 hours. Please wait for our reply and do not open a PayPal case immediately after placing an order. We will FOR SURE refund you for unfilled orders.
Why did I order two pairs of shoes but only receive one pair?
Because Shoesneat offers a wide range of shoes, we have dedicated staff for certain styles. To ensure your shoes are shipped as quickly as possible, we sometimes send them in different packages. If you only receive one of these packages, don't worry, the rest will arrive one after another.
What happens if I forget my password?
If you forget your password you can request a new one to be emailed to you by clicking on the 'Forgotten Password' link on the sign in page. If this fails to resolve your problem, please contact our customer services department.
My shoes are out of stock, do I get a refund?
You will receive a full refund for any items that we are unable to fulfil.
How do I change my order?
To change orders please contact our customer service department as soon as possible. We will endeavour to change your order as requested, this may not always be possible as the item may have already been despatched – in which case you can just send the shoes back to us for an exchange.
Email address of the store: support@shoesneat.com
Can I check the order information if there is no registered member when placing an order?
Yes, You can sign up for a new membership using the same email address you used to purchase the order, and the order information will be synchronized.
Delivery
Do you charge for delivery?
Standard delivery to US mainland addresses is usually $5.99. If the order is over $50, we will deliver it for you free of charge.
How long does delivery take?
For US orders, our standard delivery time is 8–15 working days.
For other destinations please allow around 10 working days.
Can I nominate a date or time for delivery?
Unfortunately we cannot specify a delivery time for orders.
What happens if I don't receive my order on time?
If your order hasn't arrived, contact our customer services team who will investigate why your order has not been delivered and do their best to resolve any problems for you.
Email address of the store:support@shoesneat.com